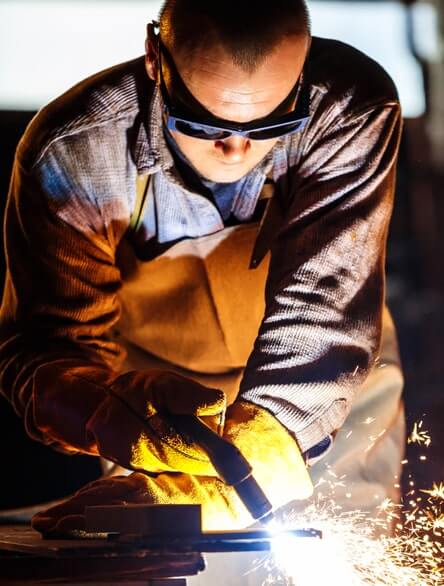 The Best Solution For All Industries And Factories
We are the leading manufacturer of conveyor roller in India. Our State of Art production facility is located at the Centre of India, Indore, Madhya Pradesh. As the demand of today's world – We have all the latest machines, CNC's and complete tool room for completing the job with utmost precision and efficiently. Polypick started its journey in the year 2008 with India's longest sheet of 8 Meter Length. The aim was to deliver to best product at economic price. We have sourced the raw material from the world leader and offered the product at optimum price.
Contact Now
Mr BK Moondra is a Mechanical Engineer from VRCE, Nagpur graduated in the year 1971. Mr Moondra started his career with Machining and Fabrication, Explosives and finally entered in the field of UHMWPE in the year 1983. Subsequently, he has expanded the business in Textile as well. The years of experience of Mr Moondra, resulted in the Birth of POLYTRON – UHMWPE range of products in the year 2008.
Mr Rahul Moondra is a BE Computer Science and MBA Finance(1997) is the elder son of Mr BK Moondra. He has worked with leading business group – Murugappa Group for 6 years before starting his dream project – POLYTRON. The inherited passion of entrepreneurship from his father, made him to venture in the UHMWPE project. Responsible for getting new technology and balancing the financial structure of the company is the key role he plays for the company.
Director, Sales & Marketing
Mr Gaurav Moondra is an MBA Marketing and worked for the most prestigious organisation of the World. The experience of working with companies like PEPSI, VODAFONE and AIRTEL has empowered the company in the field of Sales and Marketing. Mr Gaurav is managing the Sales and responsible for new application and product development.
We believe in building long lasting our business relationships.
+91-9329602000
+91-9893402000
+91-9425911056
polypick@gmail.com
Happy Client Says About Us

They are the expertly trained team members who take extra step and go the extra mile, to fulfill promise to deliver dynamic solutions to our customers to fit

Edword Howells
Founder & CEO
They are the expertly trained team members who take extra step and go the extra mile, to fulfill promise to deliver dynamic solutions to our customers to fit

They are the expertly trained team members who take extra step and go the extra mile, to fulfill promise to deliver dynamic solutions to our customers to fit

They are the expertly trained team members who take extra step and go the extra mile, to fulfill promise to deliver dynamic solutions to our customers to fit

Edword Howells
Founder & CEO
They are the expertly trained team members who take extra step and go the extra mile, to fulfill promise to deliver dynamic solutions to our customers to fit

They are the expertly trained team members who take extra step and go the extra mile, to fulfill promise to deliver dynamic solutions to our customers to fit